LIGHTHOUSE COMPANION CARE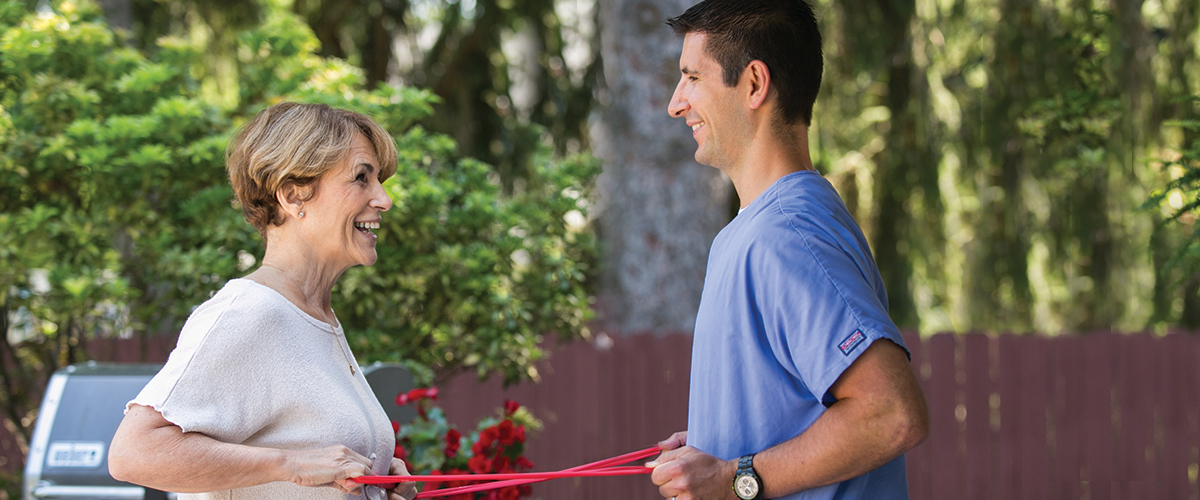 Lighthouse Companion Care is a private duty homecare organization providing non-skilled medical services to clients wherever their home may be – house, apartment, family member's home, retirement community, assisted living facility, etc.
What services are provided?
Personal Care Services
Homemakers/Companions
Hourly & Live-in
What makes Lighthouse Companion Care unique?
Our organization – Ryders Health Management, its affiliated skilled nursing facilities, Lighthouse Home Health Care and Lighthouse Companion Care have a 65 year history providing exceptional patient care throughout Connecticut. Our reputation, experience, and continuum of care network sets Lighthouse Companion Care apart from the thousands of private homecare agencies in Connecticut. Let Lighthouse help you or a loved one navigate the complex healthcare network and provide quality care at the appropriate level needed.
Our network – Having a true continuum of care is key in the health and quality of life of your loved one. Our vast experience, network of care providers and knowledge of payer sources (government, long-term care insurance, etc), and community resources are the many of the reasons families across the state have chosen Lighthouse Companion Care.
Our dedication and professionalism – We pride ourselves on our exceptional caregivers and patient-centered care. Your loved one's safety, comfort and recovery are our primary concern!
The goal of Lighthouse Companion Care is to provide Homemaker/Companion services and Personal Care in a professional and caring manner. This is accomplished by choosing the correct staff, encouraging communication between all parties' involved and respectful treatment of both Client and Caregiver.
Some of the ways that this is accomplished are:
Caregiver Screening is one of the primary reasons families choose to work with an agency. Lighthouse Companion Care takes this VERY seriously with a dedicated Human Resources team conducting criminal background checks, DMV check on driving violations, drug screening, reference checks, a phone interview, as well as an in-person interview. After successful completion of this process, each employee then receives an extensive orientation.
Comprehensive Care Plans are prepared by our Care Managers with input from the Client, Family, Doctors, Discharge Planners, Social Workers and any other individual as deemed necessary. Each Care Plan is reviewed with the caregiver prior to the start of services. Caregivers will be notified of any changes in the Plan on a timely basis. We encourage communication with the company concerning medication changes, changes in condition, etc, so we may provide appropriate and informed care.
Caregiver/Client introductions are conducted by our Care Managers either prior to the start of services or on the day services begin. This allows for an easier transition for the Client either back home or with first time users of home-care services.
Unannounced supervisory visits are conducted every 7 to 10 days during the first month of service and periodically thereafter. The purpose of this is to verify if the Caregiver has any questions, if they are properly following the Care Plan and writing in the notebook. It gives the Client the opportunity to voice any concerns or requests and to speak with the Care Manager in person.
Caregiver Teams are developed so that when a Caregiver is sick or otherwise unable to report for work, there is someone who is familiar with the Client and their individual needs and preferences.
Communication is of utmost importance for in-home care. We require that each Caregiver submits a weekly activity sheet, shares a synopsis of each shift in the in-home Client notebook and calls the office with any changes in the Client's condition.
Nurse oversight is available, at additional cost, on our more difficult cases. We will notify you if we feel that a nurse is necessary to periodically review the Care Plan and make home visits.
Education for our staff is important to us. Senior staff and care coordiinators have specialized training through the Alzheimer's association and other organizations to assist with regular trainings for our Caregivers. An educated staff can provide better care to our Clients.
Telephony is a computerized and paperless way of recording time. The use of Telephony is beneficial to both the Client and the Company. The Client will only get charged for time actually spent in the home. For the Company, this tool increases administrative efficiency so that more of our efforts can be concentrated on Client care and satisfaction.