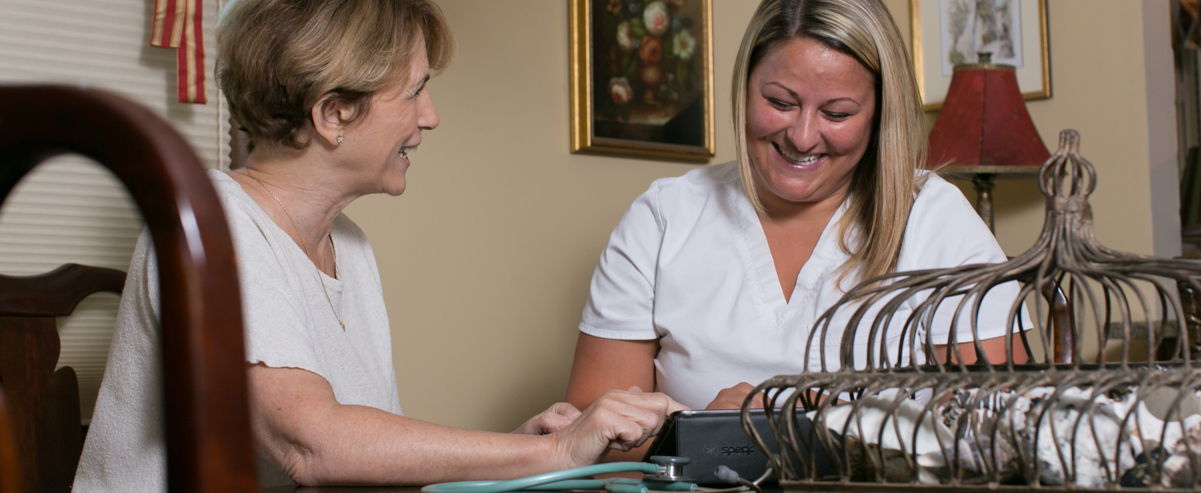 CARE OPTIONS • DPH# HHC.9915714
Medicare Certified • Connecticut DPH Licensed
Lighthouse Home Health Care is a Medicare certified home health care organization providing skilled medical services to patients wherever their home may be – house, apartment, family member's home, retirement community, assisted living facility, etc.
What services are provided?
Skilled Nursing
Physical Therapy
Occupational Therapy
Speech Therapy
Medical Social Work
Home Health Aide
Why choose Lighthouse Home Health Care?
Ryders Health Management, its affiliated skilled nursing facilities, Lighthouse Home Health Care and Lighthouse Companion Care have a 65 year history providing exceptional patient care throughout Connecticut. Our reputation, experience, and continuum of care network sets Lighthouse apart from other agencies. Let Lighthouse help you or a loved one navigate the complex healthcare network and provide quality care at the appropriate level needed.
---

Lighthouse Home Health Care Specialty Programs
What other services does Lighthouse Home Health Care provide?
The Lighthouse Orthopedic Recovery Program is designed to assist your loved one in making a speedy recovery from joint replacement or other orthopedic surgery.
Physical therapy begins within 24 hours of discharge to home
In-home visits are offered up to 7 days per week
Physician-designed protocols are followed to accelerate results
In-home testing for blood clotting levels (PT-INR)
The Lighthouse Transitional Care Program provides a discharge planning service to incoming Home Health Care patients discharging from a facility to assure a safe transition home. An RN will visit the patient at the facility and:
Obtaining the patient's medical history, therapy assessments, etc.
Follow the patient in the facility until discharge with on-site care meetings/introductions.
Coordinate start of care date and preschedule services in the home.
Confirm follow up physician visits.
Identify patient needs in the home (oxygen, hospital bed, etc) and verify that items have been ordered prior to discharge.
Coordinate a safe discharge home.
---